We live in a vast region where community reigns, and the typical six-degrees of separation is more like two or three. That being said, you probably know several Real Estate Agents, and are familiar with the franchises that they work for – corporate names with recognizable branding and offices across the globe.
While there may be benefits to using a franchise brokerage, in a market where many of these companies are simplifying the real estate process, they are in turn losing the one-on-one experience, the hyper-local knowledge and the client friendships that we value.
Merrill L. Thomas, Inc. is an independent Real Estate brokerage, proudly standing out from our competition. Here are some attributes that set us apart:
Personalized Service, Focus on the Client, & Listening
At Merrill Thomas, we offer a personalized and custom-fit approach to every customer interaction, taking the time to fully understand your goals rather than following a corporate, one-size-fits-all approach. We aim to deliver an intentional experience, rather than a service. That means a tailored, unique and well-thought out strategy to every client, every listing and every transaction – from the way we deliver marketing to the way we interact with potential buyers and cooperating agents.
Authentically Local
Merrill L. Thomas, Inc. was established in 1943. Throughout the 1940's and 50's the Lake Placid real estate market was predominantly seasonal in nature, catering primarily to the summer residents affiliated with Lake Placid's large resort hotels. The company flourished throughout the late 1960's and 70's and was purchased by our current broker, Roby Politi in 1983. Merrill Thomas' transaction volume has grown from $1.5 million in 1983 to over $179 million in 2021.
Overall, our company has an encyclopedic knowledge of almost every property in Lake Placid and the surrounding towns and villages, whether that's a waterfront estate, commercial business, or a home tucked away in a residential neighborhood. We can really tell the complete story of a property and help potential buyers imagine its future potential.
Our goal is to build lasting local relationships with those who value our highly personalized customer service, interpersonal relationships, and custom approach to marketing. When we run into clients at Whiteface, enjoying Wing Night at Lisa G's, shopping on Main Street, or dropping our kids off at school, these interactions turn into a run down Skyward together, a seat at the bar, or at the very least, a friendly, "hello" as customers become friends.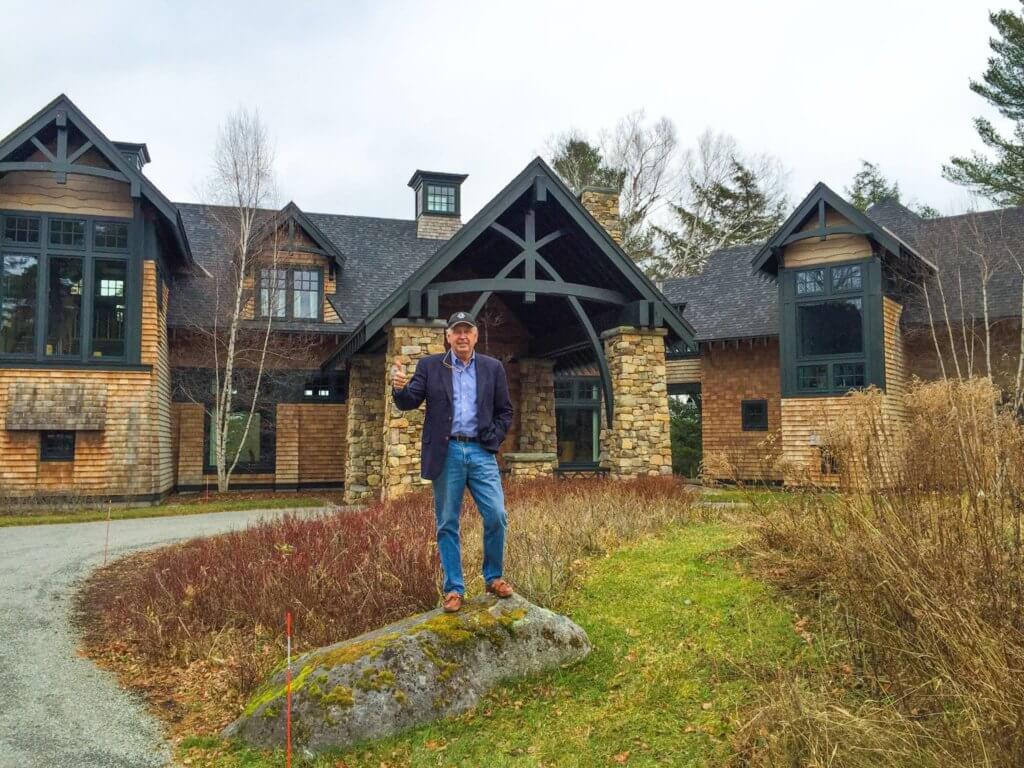 Leadership
Our broker Roby Politi is one of the few Lake Placid natives that you will meet! He has been instrumental in the development and expansion of the Lake Placid community and is a well-known leader and advocate of the Olympic Village. He has held various political offices including Supervisor of the Town of North Elba (elected 6 terms), Vice Chairman of the Essex County Board of Supervisors, Mayor of the Village of Lake Placid and Town Magistrate. In 2016 he was honored by his community and inducted into the Lake Placid Hall of Fame. All of his accolades and impressive resume aside, Roby is one of the most well-respected people in the Adirondacks, and his humility, generosity and passion for Lake Placid and its residents are unmatched.
Roby's son Nick Politi has been helping steer the helm of the MLT ship for over 10 years. His vision for Merrill Thomas has changed the game of Adirondack real estate and he continues to elevate our brokerage to new heights using the latest technology and innovative strategies to reach buyers and sellers. Nick has been the #1 ranked agent in the Adirondack Park and has sold several notable waterfront camps over the years. He is instrumental in every deal that comes through our office and is always available to offer thoughtful advice and guidance to our agents.
Community Advocates
The agents at Merrill Thomas are passionate about our community and volunteer countless hours to local organizations every year including Songs at Mirror Lake, the Mirror Lake Watershed Association, Adirondack Health Foundation, Rotary Club, the Homestead Development Corp, as well as many others. As a brokerage we provide annual funding and support to organizations including NYSEF, the Wild Center, Songs at Mirror Lake, Ausable River Association, Lake Placid Center for the Arts, Shipman Youth Center, Lake Placid Beautification Association, Tri-Lakes Humane Society, and more.
As you consider your future real estate goals and needs, it's smart to connect with, and interview, several Real Estate Agents (we know you know them)! What's smarter, however, is to add an independent brokerage and local agent to your digital rolodex. Contact us and let us show you what a customized approach to buying and selling in the Adirondacks truly looks like.
---