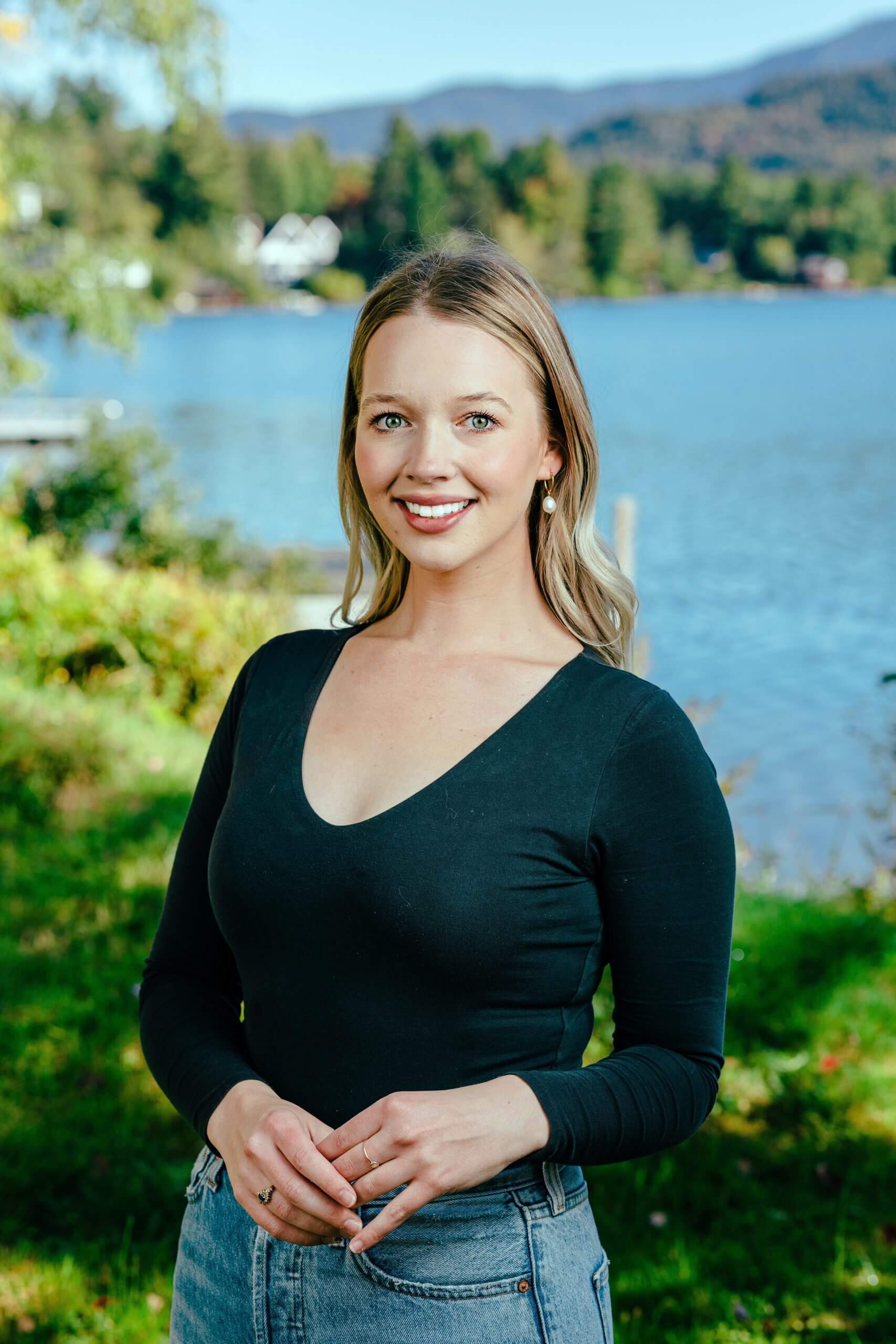 Rental Manager & Real Estate Salesperson
Jillian Locke
Write a Review
Contact Agent
"*" indicates required fields
Jillian is a proud native of Lake Placid and is well versed in the uniqueness of the Adirondack region. From the unparalleled natural beauty and infectious Olympic spirit, Jillian will be happy to share with you all that our communities have to offer!
Jillian graduated with a B.A. from St. Lawrence University in 2015. While at SLU, she was named a community service scholar, which is awarded to students who show exemplary leadership in their communities. Jillian majored in both government and rhetoric performance.
Jillian started with Merrill L. Thomas in 2015 and manages over 120+ properties in the vacation rental department. Jillian handles day-to-day operations, owner relations, and pairs rental clients with their perfect Adirondack escape!
Jillian finds that her experience in rentals gives a unique perspective for clients looking to buy or sell. The rental department has been an incredible way to learn about the local real estate market.
Jillian's favorite part about working at Merrill L. Thomas is that she gets to see her dad almost every day! Kelly Locke has been a Realtor for 20 years and is the reason why Jillian started her career in real estate. She is so thankful to have her mentor at arm's reach - and even more thankful when he brings her lunch!
Jillian enjoys going on trail runs, sunny days out on the lake, skiing, and spending time with family.
We love our Adirondack communities: they're beautiful, historic, & no two are quite the same. Take a minute to explore stories from our communities inspired by the wilderness & wonder in which they are surrounded.
Pricing a property in the Adirondacks requires a delicate blend of…
If you're considering selling your home in the enchanting Adirondacks, amidst…
Merrill L. Thomas, Inc. is thrilled to announce the newest addition…